I am 12 weeks! This is my last week of my first trimester... WOOHOO!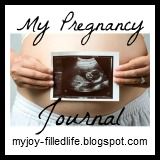 This week my fruit is a plum. Tomorrow I have a doctors appointment and I am so excited to hear that sweet heartbeat again! I wish I had something at home, so I could listen to it all day long.
Cravings
- Mexican, mainly chips and salsa
Symptoms
- My nausea seems to have subsided :)
Emotions
- I have cried a lot this week, but Mother's Day has a tendency to do that to me
Week 12
Discussions Question
- I have not had a doula, but I have a friend who is one, so if I ever did consider one she would be the only one I would consider. It has always just been me and my husband, but this time I have invited my step-mom and possibly my mother-in-law. I am not sure how it will go, but everyone seems to be excited.